Senior Fitness in Fort Lauderdale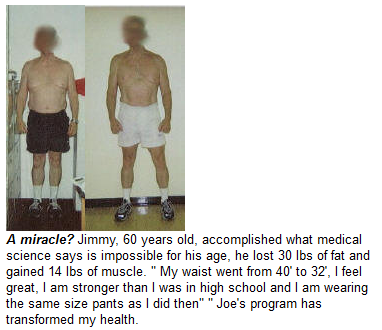 Florida is a fantastic place to retire. The temperate climate, the sunny beaches, the shopping, dining, and area excursions all provide the relaxation and enjoyment that your years of hard work have earned. But how can you enjoy your retirement if you don't feel good?
Good health is necessary for getting the most out of any stage of life. And nothing promotes good health like physical fitness. Fitness training under the supervision of a professional trainer can accomplish so many benefits for seniors, including:
Improved circulation, which heads off numerous health problems;
Improved mental functions with sharper recall;
Greater stamina, which increases the range of activities;
More positive outlook and greater satisfaction with life; and
Increased sphere of usefulness to others less well off.
The most important factor in any senior fitness program is that it be customized to your individual needs by an experienced trainer. Following your examination by a medical professional, fitness expert Joe Kozma will consult with you to develop a fitness plan tailored to your desired outcome.
As a Certified Personal Trainer and Certified Sports Nutritionist, Joe has over 20 years of experience in assisting clients achieve their fitness goals through nutrition and common-sense exercise. Best, Joe can offer you in-home personal training not only in Fort Lauderdale, but also in
Aventura
Dania Beach
Deerfield Beach
Hillsboro Beach
Pompano Beach
North Miami
Coral Springs
Davie
Hollywood, and other areas.
How effective is Joe's training? Just ask his clients. Chris says, "Joe: I just want to thank you for all your help. When I first met up with you my shoulder movement was at 40% of maximum range of motion, not to mention that I was really out of shape. Less than 7 weeks later, not only have I been able to increase my shoulder range of motion to 89%, but I've also lost 18 lbs. of fat and gained 13 lbs. of muscle!"
You've earned the best retirement possible; make sure you enjoy it. Contact Joe Kozma to get started today.
after 40 fitness