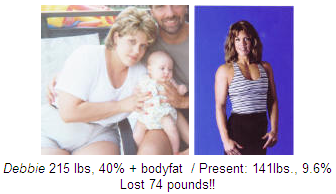 Joe Kozma, certified Personal Trainer and Sports Nutritionist of over 20 years, is transforming bodies like it is an art. His life goal it to help others improve their quality of life through health, fitness, and boost self-confidence. Most importantly, he provides results you can see and feel in a short amount of your quality time.
Joe has extensive knowledge in body building, sports training (football, basketball, baseball, and wrestling), para-military training, body-sculpting, bulking up, nutrition, rapid weight loss and fitness discipline. His fitness programs works together flawlessly with his nutritional consulting both in person and online.
Joe's approach to nutrition for weight loss is all about healthy habits. You won't find any gimmicky diets here. He will teach your body to love healthy fruits, vegetables, foods high in protein and low in carbohydrates. Joe has a lengthy list of favorite supplements to boost you along your journey to good health.
Joe Kozma is located on the border of Pompano Beach and Fort Lauderdale, FL. The Ft. Lauderdale gym is accessible for Broward County residents. In addition, Joe offers in-home personal training in North Dade County, Palm Beach County, and Broward County. You don't live in Florida? That's okay! Joe also offers online personal training that produce results.
Are you worried this type of one on one training is going to drain your wallet? Well worry no more! Joe provides and extensive list of his programs and rates on his website. There is so much that Joe provides that you won't know where to look first. With that in mind, contact Joe today and radically prepare to transform your life.