Being SMART About Your Weight Loss Goals – Personal Trainer Fort Lauderdale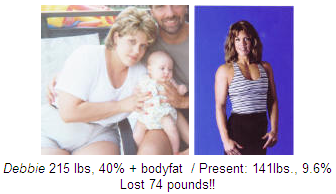 Setting goals drives us to action and is part of what motivates us. One of the most common goals set by people is to lose weight. However, many people turn to fad diets or infomercial get-thin-quick schemes that never work, leaving them frustrated. The best way to see natural weight loss is to adopt lifestyle changes that get the results you want.
Follow the guidelines for Specific, Measurable, Attainable, Relevant, and Time (SMART). Setting SMART goals help you use these guidelines to achieve your goals and have the confidence to move forward by setting more ambitious goals. The weight loss goal is no exception.
So, how do you apply SMART guidelines so you are motivated to achieve your weight loss goal? It's easy. Let's say you currently weigh 150 pounds, and you want to get down to 130 pounds. You can set SMART goals to help you get there.
SMART Goals
S = Specific: It won't help you to say, "I am going to lose weight." That goal is too broad and subjective. Saying, "I am going to lose 20 pounds" is being specific. Use these questions to help you develop your specific goal:
Why are you creating the goal? What motivates you?
What benefits do you want to see?
Who, besides you, is involved with the goal?
How will you reach the goal?
M = Measure: You will know you are moving toward achieving your goal by setting a qualitative measure to it. In this example, your measure could be, "I will weigh myself every Sunday morning, and record my weight in a spreadsheet on my computer, indicating if there was a loss or gain." As you begin to see yourself losing weight, you'll find you are even more motivated to meet your goal.
A = Attainable: Define what steps you are going to take to lose weight. Is it counting calories, packing lunch instead of eating at the deli across the street, walking 4 times a week for 30 minutes each time, or something else you are sure you'll do? What lifestyle changes must you make?
R = Relevant: The reason you want to lose weight should resonate with you. For example, do you want to have more energy? Perhaps get off your blood pressure medication? Make your high-school boyfriend sorry he dumped you when you see him at your upcoming reunion?
T = Timely: Make sure you are not setting yourself up to fail. Saying you will lose 20 pounds by the weekend isn't achievable. The goal must be realistic. "I will lose 20 pounds in the next 4 months" is more realistic and easier to achieve. It also helps to break this down to smaller increments, such as "I will lose 1 pound a week to achieve my goal of reducing my weight by 20 pounds in total."
Contact us to learn how we can help you lose weight the SMART way.
Weight Loss